Douglas Stafford - Award Winners
The News Business Excellence Awards – Team of the Year
In 2013, Douglas Stafford won the prestigious Team of the Year Award at The News Business Excellence Awards, held at Portsmouth's Guildhall.
Judges were won over by the team's work on a national mystery shopping and performance improvement programme for one of the world's largest and most recognised automotive companies.
The category featured some large and successful companies from across the South of England and the team were delighted to beat some strong business competition to the award.
In 2014, there was further success, as Douglas Stafford scooped the Special Recognition Award for Large Business of the Year and Special Achievement Award, at the coveted ceremony.
Car Dealer Magazine Power Award - Best Training Provider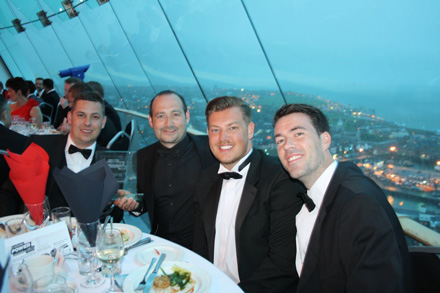 The News Awards success was followed up in June, with another prestigious accolade.
This time, it was the Car Dealer Magazine Power Awards 2013, but in the category of Best Training Provider.
The award was voted for by people in the motoring industry, who chose Douglas Stafford as providing the best performance coaching, working alongside mystery shopping projects and customer service improvement programmes.
Douglas Stafford team members collected the award at a glamorous ceremony at the top of Portsmouth's Spinnaker Tower.
Douglas Stafford was also shortlisted for the Team of the Year Award at The Southern Business Awards which were held at The Grand Hotel in Brighton.
Car Dealer Magazine Power Award - Special Achievement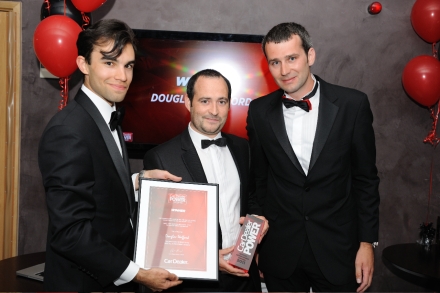 In 2011, Douglas Stafford won the highly contested Car Dealer Magazine Power Special Achievement Award.
The award was voted on by more than 1,000 UK car dealers and highlighted the best motor trade suppliers to do business with.
The prize was presented at a glittering black-tie awards ceremony which took place at the top of Portsmouth's landmark Spinnaker Tower.
Douglas Stafford Chief Executive, Nigel Cook, said: "It is really satisfying to know that the services we offer, such as mystery shopping, audit evaluations, market research, training and schemes run by our customer contact centre which help businesses to connect and reconnect to past and present customers, are so invaluable to our clients."