By Jamie White – Head of Communications
Leading UK automotive dealer group, Vertu Motors, has increased its portfolio, with the acquisition of SHG Holdings in a deal believed to be worth £12.8 million.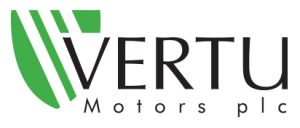 The Hereford based dealer group operates Audi – a first for Vertu Motors – Volkswagen and Volkswagen Commercial Vehicles, which is also a franchise first for Vertu.
The acquisition also includes SHG's two Volkswagen Group parts distribution operations in Gloucester and Hereford and a used car and aftersales facility in South Herefordshire.
Vertu Chief Executive, Robert Forrester (pictured), said: "The introduction of Audi to the group is a further step in the growth of our premium business, following the success of the Farnell acquisition and our subsequent profitable growth with Jaguar Land Rover.
"This is an example of the long term approach we take to investing in the future success of the group."
This latest deal brings Vertu's total network of outlets to 121.
Douglas Stafford works with Vertu Motors providing a variety of mystery shopping programmes and performance initiatives for the company, including Video Mystery Shopping.
You can follow Customer Experience and Insight specialists, Douglas Stafford:
on Twitter @DouglasStafford 
on Facebook facebook.com/douglasstafforduk